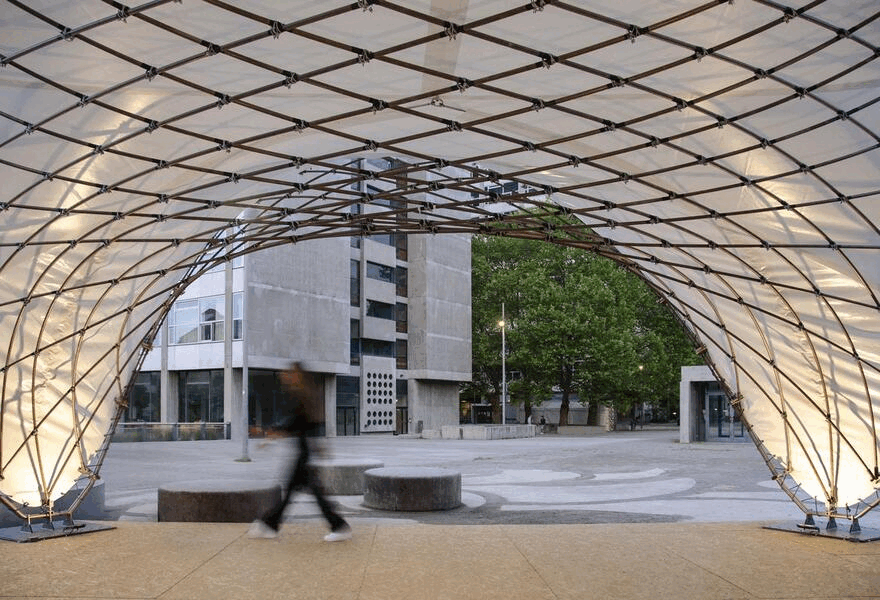 Yunchao Xu was invited to participate Time Space Existence 2023 in Venice
The European Cultural Centre (ECC)is pleased to present the sixth edition of its extensive biennial architecture exhibition titled Time Space Existence. The group show will open on the 20th of May and run until the 26th of November, 2023, at Palazzo Bembo, Palazzo Mora and the Marinaressa Gardens, in the heart of Venice, Italy. Press previews and opening events will take place in each location on the 18th and 19th of May. 2023.
The 2023's edition of Time Space Existence will draw attention to the emerging expressions of sustainability in its numerous forms, ranging from a focus on the environment and urban landscape to the unfolding conversations on innovation, reuse and community. In response to climate change, exhibited projects will investigate new technologies and construction methods that reduce energy consumption through circular design and develop innovative, organic and recycled building materials. Participants will also address socialjustice by presenting living solutions envisioned for displaced communities andminorities, while others will examine the tensions between the built urban environment and the nature surrounding it, identifying opportunities for coexistence.
Organised by ECC Italy, the exhibition will feature aninternational and eclectic group of architects, designers, artists, academics, and photographers. As of May 2023 they will gather in Venice to explore our relationship with space and time through different mediums and from diverse perspectives. The combination of expertise and background will lead to an exhibition that aims to re-envision new ways of living and rethink architecture in today's context. Rachele De Stefano, Head of Architecture at ECC ltaly explains:
With our architecture exhibition we continue the research on the fundamental topics of time, space and existence. We started this project back in 2011 with the idea of bringing together in Venice a group of architects, designers, academics, and creatives workingacross disciplines, and to promote exchange among different cultures and initiate an engaging dialogue. With this exhibition we hope to provide everyone with the opportunity to discover different voices and perspectives on architecture, while also raising awareness of the fundamental issues in contemporary architecture nowadays.
Time Space Existence not only aims to be a display but also a living workshop where established and emerging practitioners can work together and present their ownvisions on the status of architecture and the built environment nowadays. By bringing together ideas from acrossthe world, the exhibition presents itself as a platformn for exchange and experimentation, and strives to stimulate an engaging dialogue that is inclusive of all voices.